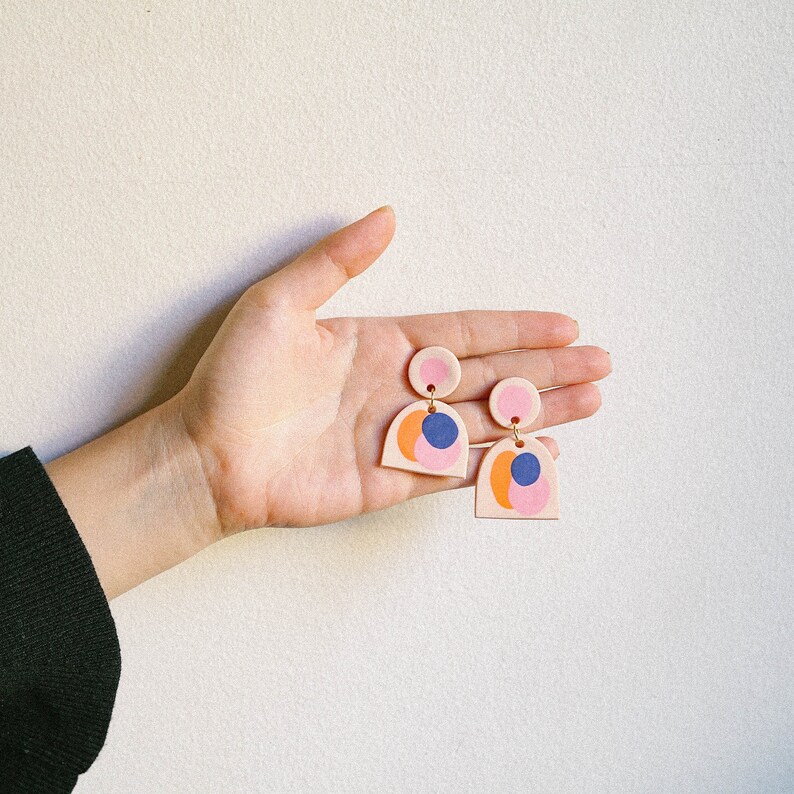 These products are 100% handmade with polymer clay which is very resistant and durable so you can have them for a long time! They all have different textures, colors and patterns so each piece is unique and special! 
You won't find two identical pieces, as each piece is handmade you will see slight variations in your items.
* Don't expose them to the sunlight for extended periods of time. 
* You can clean them with a damp cloth, just do it very gently 🙂 
* There Earrings are super light! Your ears will be happy at the end of the day.
Source link